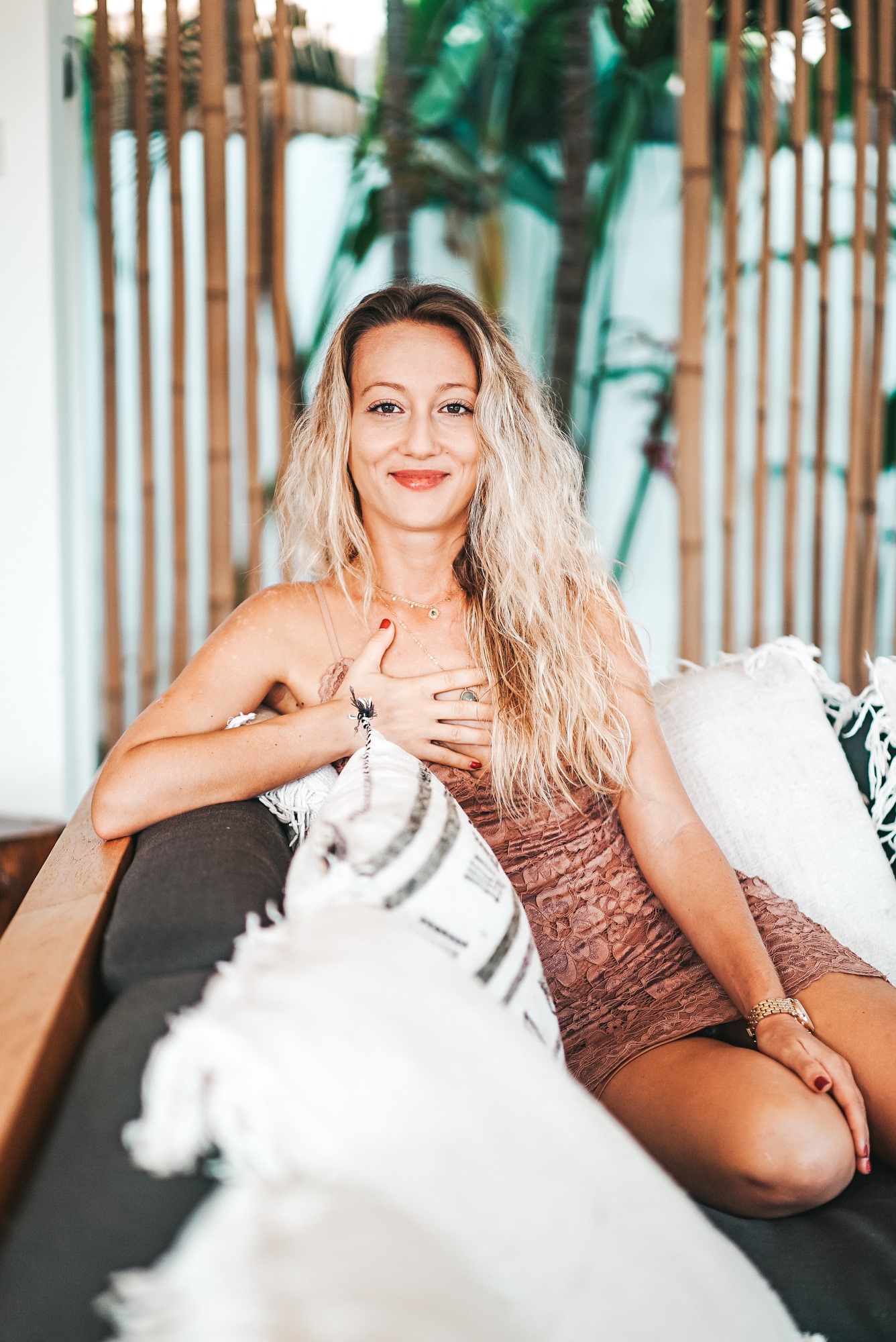 11 Aug

How a Client of Mine Hit $100K in Revenue in 4 Months

This post is about how a client of mine just $100K in revenue in 4 months.  If you like this, make sure to get in real-time touch with me over on my Facebook community, Soul-Level Shifts, where I do weekly free trainings on topics just like this one. You can also follow my life in Bali on Instagram @heyelainaray and DM me anytime to say hi! Btw every year I launch a business mastermind for entrepreneurs looking to grow to 6-figures and beyond, so stay tuned to find out when the next round launches. If you're interested in strategic 1-1 support, you can also apply for a 6-month mentorship. I would love to work with you now or in the future! Drop me a line if this blog helps you. ~ Elaina 

A client of mine just hit $100K in revenue in 4 months of working together — from nothing. Here's what we did, why it's not about the money, and what it means for you and our New Earth economic paradigm.

I don't know many people who have produced a six-figure revenue in a brand new business in just 120 days. That's like $1,000/day every day for 4 months. (She's a personal development coach btw.)

Sometimes I honestly get jealous of the support I can give my clients because it's really hard to find. I didn't have this when I first started, and my first 4 months in business did not look like $100,000 and multiple booked out programs with a waiting list.
It looked like fumbling around changing my niche every 3 weeks.
It looked like struggling to get discovery calls and then messing them up because everybody wanted to "think about it" and then no one enrolled because I didn't have a sales process that worked.
It looked like way undercharging for my programs and not even knowing how to properly "launch" a program.
It looked like constantly questioning if I would need to go back to the 9 to 5 again because I was delusional to think I could be a public figure who made a living having fun online.
My client today said in our mastermind group: "I've been trying to figure out how to make a living from my passion for 5 years. Now I crossed $100K in 4 months."
And she pinches herself, not a damn thing changed about how genuine and down to Earth she is even with her ridiculous success.
And I can say the same about my other clients who are smashing it financially, making $10K in a day, $20K months, $50K launches.
They aren't changed at heart. They aren't being anyone else but themselves. It's not going to their head. It's just a natural result of them consistently taking the action we've set out for them and receiving what's meant for them to receive.
And this is where I want to point out that this success is not about the money.
Money is great… AND it's more about witnessing my clients unleashing their power
and their ability to create an alternate reality — amidst a pandemic, no less!
Amidst many frequencies of people scared about the future, many of my clients are choosing to have the best year of their lives. They are committed to having financial freedom — and having it by doing what they love.
This is the New Earth economic model of making an abundant living from our gifts that's becoming more and more prevalent — why shouldn't it be available for you, too?
Take this as massive inspiration, you guys. This client didn't have anything you don't have when she started.
But she bet on herself, hired me, and got the support she needed to shift into a new identity and energy as an entrepreneur.
It wasn't easy, but it sure has been epic — and the road is only starting for her and the clients like her that I serve.
If this should be you, send me a message.
This is what I absolutely love doing: helping women in the healing & personal development coaching arena to create and scale their businesses that serve the world and bring them financial freedom.
I'm taking on ONE more 1-1 client right now and my mastermind (where this client hung out with me the last 4 months) re-opens in September. The waiting list is open now (hello exclusive rates), so make sure you register your interest with me so you get first dibs on seats before they sell out this round.
Cheers to your epic success and choosing your reality.
Did this article help? DM me on Instagram and say hi and tell me what resonated! @heyelainaray