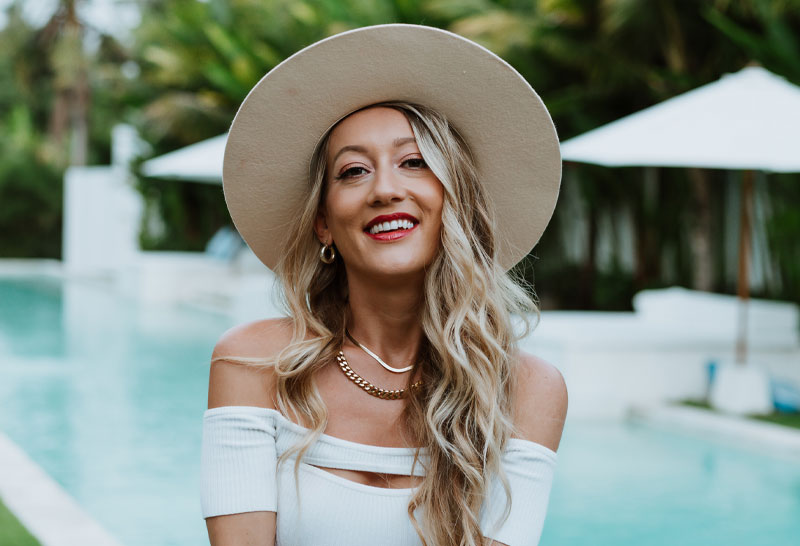 22 Nov

One critical trend I see in all of my highest earning clients

I've noticed a critical trend in all of my highest earning clients today.

I was thinking about this as I've witnessed the growth and expansion of a Diamond Mastermind client who has decades of coaching experience, has coached executives and multimillionaires, and makes half a million dollars per year herself (and we've worked to set her up to easily double that and do much more of what she loves inside her business).

Out of the hundreds of women I've coached, she probably has the most experience in her craft and has some of the highest rates out there, justifiably. 

Guess what? She's also among the most humble.

The most ready to learn.

She's always challenging her mindset.

She probably cries on every call, feeling each breakthrough and really opening up and softening to everything she's learning in our space.

She's a bonafide marketing genius AND (or because?) she's always investing in learning more about marketing and sales. 

I was thinking about this as I watched a client who is already a millionaire from her business calculate the pros/cons of making a big investment in me privately and explain her decision to do that. (This woman, mind you, is absolutely brilliant, has something most people only dream of with NO team, not even an assistant, has been building HER OWN funnels in the backend, completely winging it from intuition, and wildly succeeding as it is). 

Essentially she told me: "I just feel like I have so much to learn and there's so much I can pick up on in business from you. If I learn just a few things and improve my skills, it'll be worth the stretch. I'm so ready to be held and absorb a new way of doing things."

I was thinking this as year over year I've watched women I mentor explode from $0 to hundreds of thousands of dollars in revenue, women who 2-10x their businesses, and women who explode onto the scene, and women who were already doing well decide to multiply it by cross-pollinating their magic with my skill set around organization and business systems.

I was thinking this as I chatted with a fellow coach who is crushing it in his field, doing $100K cash months easily and looking to uplevel, like me. We were chatting about masterminds and mentors operating at the $10M-$20M+ level in our field (and doing 8 figures in multiple industries well beyond coaching and online marketing too) and we were saying the same thing to each other:

We want to be the small fish.

I don't want to be the smartest person in a room.

Either do you, if you're looking to build wealth and be successful in business and life.

You want to be the small fish.

You want to be humble, always in learning mode, always finding the people ahead of you and paying them to teach them what they know.

Broke coaches/people will say, "Oh I've heard that before. I already know that. Give me something else." Meanwhile not really implementing or going all out with the bits of gold they have been given. 

Rich coaches say, "Well clearly if I'm not where I want to be, I don't really know it yet. If it's working for this person I admire, I'm going to trust it works and keep working until I get that result, too." They can take even bits of gold dust and turn it into a gold mine for themselves and others, too.

I say this to share the real wisdom behind the scenes of my business skyrocketing over the last two years. I got trained up for success and now I'm training hundreds of people for the same. I see the trends. I am behind the scenes in the trenches with these people. I see what works. I see what happens when someone is "quantum leaping" — how they are thinking, what they are believing, how they are acting.

To sum it up: they're humble AF. They are seeking to be the small fish and meet people who level them up, expand them, and challenge them (even when hands down they are all people who level up, expand, and challenge others). They come to me ready to learn, be a sponge, and run with what they learn, putting it into action immediately. 

That's how I play, too. 

I wouldn't be a female self-made millionaire at 31 without my thirst for learning from the best.

My words of wisdom for you if you want to be wealthier and most successful in your business and life: go find places to be the small fish. Go learn from the people who have what you want. Invest in yourself, especially in areas where you're already good or maybe even great. Hone your expertise, polish your craft, and commit to playing in bigger and bigger ponds.