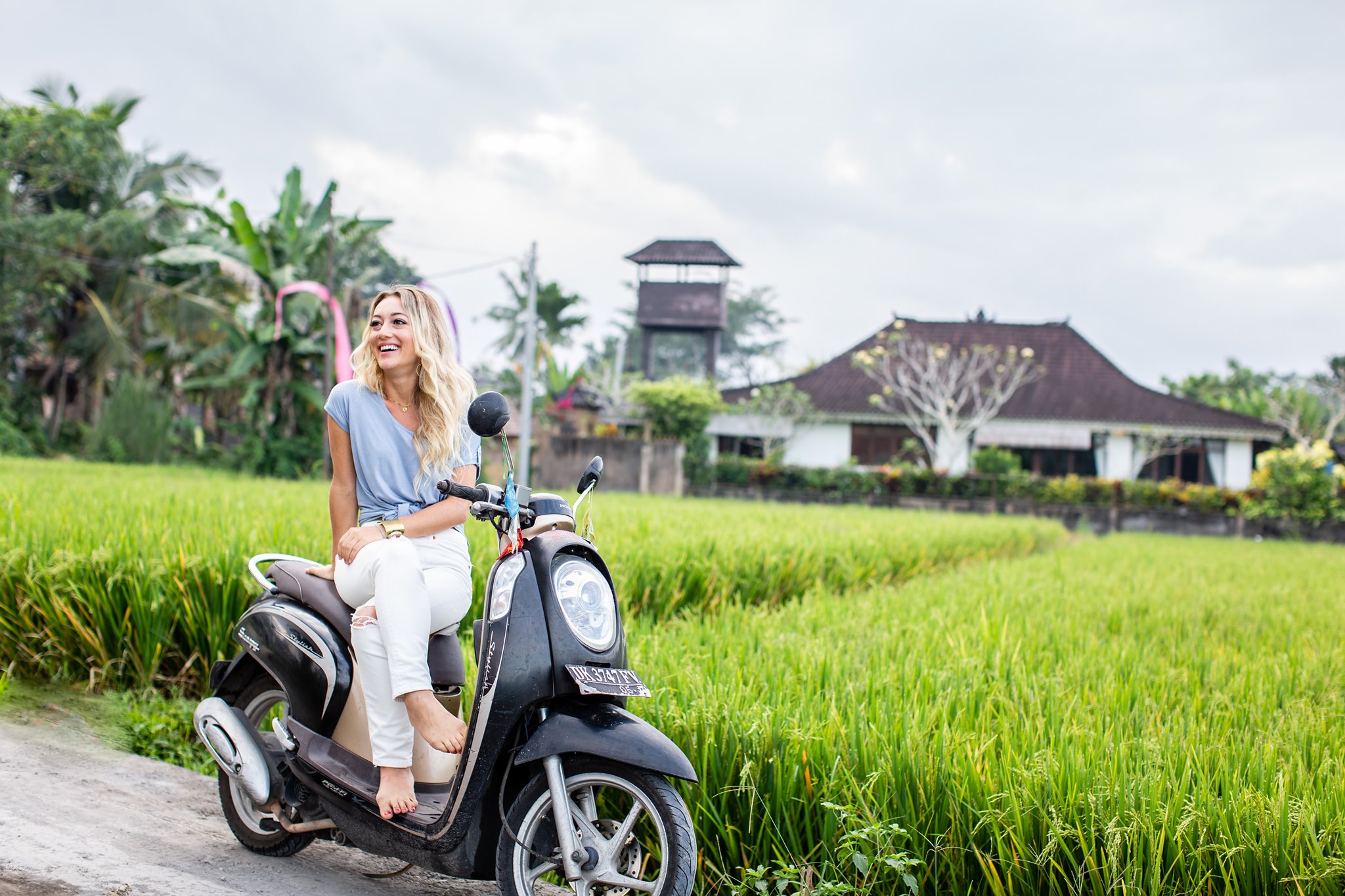 15 Apr

4 years ago today I moved to Bali.

This post is about moving to Bali.. If you like this, make sure to get in real-time touch with me over on my Facebook community, Soul-Level Shifts, where I do weekly free trainings on topics just like this one. You can also follow my life in Bali on Instagram @heyelainaray and DM me anytime to say hi! Btw every year I launch a business mastermind for entrepreneurs looking to grow to 6-figures and beyond, so stay tuned to find out when the next round launches. If you're interested in strategic 1-1 support, you can also apply for a 6-month mentorship. I would love to work with you now or in the future! Drop me a line if this blog helps you. ~ Elaina 

For some people finding home is as simple as being born in one place and never leaving. For others like me, it's a journey of half a lifetime to wander the planet and search inside the nooks and crevices of endless foreign cultures, trying them on like sunglasses in the mirror, squinting and trying to see which one suits best. 

"Where do I belong?" is a question that didn't come with an easy answer for me. 

"Where is home?" people ask me in Bali today, expecting me to say America or some far away place where I look like I came from. And I answer: here. 

4 years ago I left a hippie farm in Hawaii where I lived for two months in a straight up hut working the land and living in community, prior to that I had solo traveled for nearly two years around Asia, Europe, and the Americas. Prior to that I traveled for five years as part of various corporate jobs, living out of a suitcase and moving to countries like Nigeria, Ethiopia, and Mongolia every three months.

By March of 2018, I had had enough. 

I set the intention to finally find a home and had an inkling it might be in Bali, where all those cool Instagram influencers, digital nomads, and free spirits like me were living. 

I wanted so badly to be like them. I figured if I breathed the same air in their co-working spaces, I too might be able to make a living off my laptop and forever say goodbye to living between two states of permanent scarcity: scrounging by to save up corporate money and scrounging by to live off corporate money. 

My Instagram feed on March 14, 2018 is a picture of a traditional Balinese joglo and the captions says "home for the next couple of months."

I had no idea.

I fell in love, hard. I found my tribe. I found a community where I can pick up a conversation like long lost friends with anyone in any room. I found deep familiarity with the land, the ceremonies, and the energy of Ubud. 

Since then, I've found my purpose. I started a business. I met a man and fell in love. I bought a home. I built another home. I wrote a book. I broke up with said man. 

Today I run a bonafide company that serves hundreds of people and manage a team of 15 between my company and my Balinese staff who all support this purpose.

This purpose I couldn't see for miles when I got here. This purpose that was shrouded in so much healing I needed to do. Healing that Bali brought to my heart and my body. Healing that my community and friends have witnessed. Chapters that have opened and closed on this island.

Those of you who know Bali know how time works here: it doesn't exist. It goes fast, it goes slow, it goes in spirals. Four years have been four lifetimes. 

I bow onto this land today and give thanks, give my humble prayers for the grace this place has shown me. 

The biggest grace is being able to say, with all the confidence and joy in my heart:

I am home.