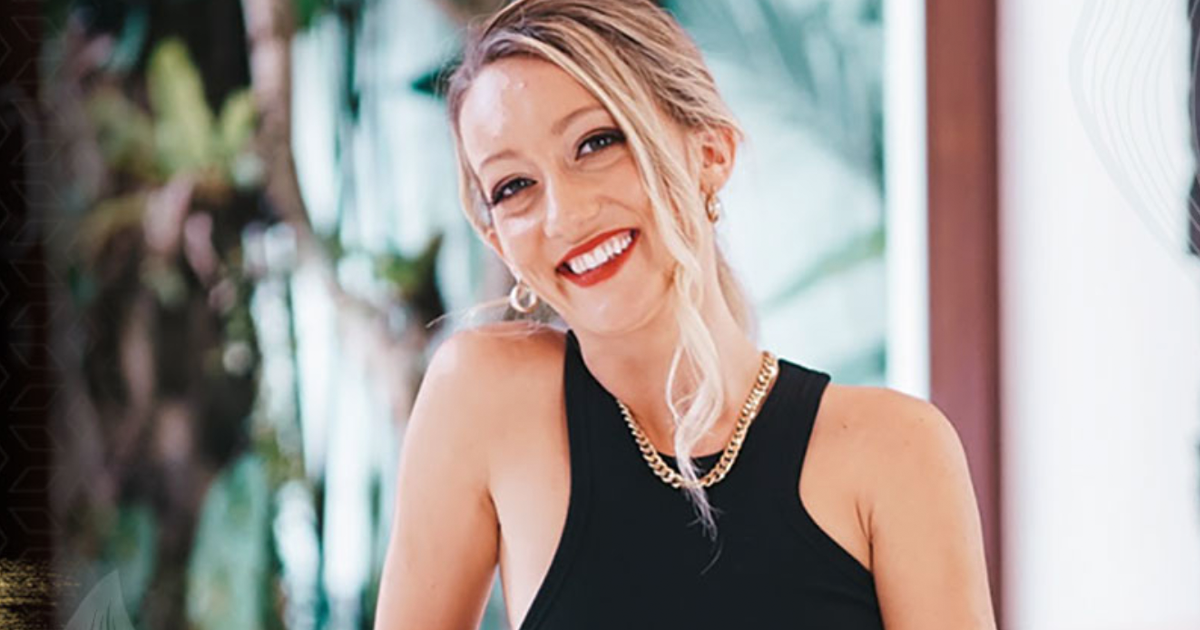 06 Aug

I officially became a self-made millionaire at 31

This post is about becoming a self-made millionaire. If you like this, make sure to get in real-time touch with me over on my Facebook community, Soul-Level Shifts, where I do weekly free trainings on topics just like this one. You can also follow my life in Bali on Instagram @heyelainaray and DM me anytime to say hi! Btw every year I launch a business mastermind for entrepreneurs looking to grow to 6-figures and beyond, so stay tuned to find out when the next round launches. If you're interested in strategic 1-1 support, you can also apply for a 6-month mentorship. I would love to work with you now or in the future! Drop me a line if this blog helps you. ~ Elaina 

The moment I've been waiting for…I officially became a self-made millionaire at 31.

I grew up in the hardest working blue collar family in the rust belt.

My dad worked in construction for 40+ years until he retired a few months ago after becoming disabled from a fall. My mom stayed home to raise me with immense dedication and love. 

No one in my family went to college until I got a full ride scholarship to UNC Chapel Hill at 17 and moved away to chase down freedom, stirring with an idea that there has to be a better way than working for someone else for four decades.

I always wondered when I looked at my parents what they would have done if they had been educated and given the opportunity to do work they really LOVED rather than what simply put food on the table for us and kept me in decent schools.

That question, which hung over me some days in the darkest corners on my spiritual path, has driven me for the last 10 years since graduating university.

First working corporate for IBM and Uber and another company for 5 years, feeling eerily similar to my father, like I was working to put food on the table and doing it because it was a decent job I was qualified for.

Although I was on Wall Street and he was on a roof in Buffalo, it felt too much the same. 

My soul knew better. She woke up early, at age 24.

I quit.

I traveled the whole world.

I freelanced, writing articles for $100 a pop to pay for my bungalow in India.

I worked as a matchmaker for an online startup making $150 per date to keep me afloat in Bali.

At none of these points did I consider myself an entrepreneur. 

I didn't think I had it in me. I didn't even KNOW one single entrepreneur.

But over time, I began to realize that calling was in my heart.

To be more than a "freelancer" or a corporate drop out. 

I decided to think of myself as capable and smart… and made a choice to learn from others. The concept of "coach" was dropped into my life.

And I've never been the same.

Just 2 years and 2 months after hiring my first business coach, I am a self-made millionaire.

Can someone please pinch me?!?!

This is the most surreal thing in the world.

I didn't aim for this.

I simply didn't think it was possible.

NO ONE I knew who was anything like me had ever achieved something like that and it would have felt crazy to claim that at the beginning when all I wanted was to be free of the chains of spending a life working for someone else and suppressing the call of my soul…

I just wanted to be able to do that every day and do decently well and be able to give back and care for my parents and make sure I never needed another paycheck ever again.

And only TWO YEARS later…

I have a team of 9 of the most amazing and talented people working with me on this mission. 

I have coached hundreds of entrepreneurs who have all drastically changed their lives and are making careers out of their soul callings and passions.

(Me! The woman who didn't think she had it in her to be even a solopreneur now coaches some of the most incredible business owners in the world in the personal development industry and has a full blown company…on not one but TWO continents.)

I have a man who has walked with me for almost the entirety of these two years, aka he got together with me when I was quite a lost little part-time coach, part-time matchmaker living in a tiny moldy bungalow trying to make it, updating her own email automations and underpricing herself and slaving away in Zoom rooms 14 hours/day.

But that woman believed.

I really didn't know what I was building or that it would turn into this.

Now I own 2 pieces of land and a dream villa on a tropical island paradise that has become home. I am considered a legitimate international real estate investor. (Me?!)

And most dearest to my heart, I am proudly the CEO of a 7 figure coaching company with clients on every continent except Antartica and who live in dozens of countries and speak dozens of languages.

And we all share the same vision.

Of a New Earth.

A new paradigm…where the way we work is permanently shifting, one person at a time, one soul-led business at a time, one dollar at a time moving into the hands of people who will dedicate their time and energy on this Earth to doing what they love and helping others do the same. 

Especially one woman at a time.

One "woman who didn't think she was cut out to be an entrepreneur discovering that OH YES SHE MOST CERTAINLY IS" at a time.

Like generations and millions of others, my mom and dad never got that chance. 

I want to make it up to them and eventually help hundreds of thousands of radiant humans never "work" a day in their life.

Because what they get to do is so much fun and of such high service to others and is so joyful and abundantly compensated that it just feels like LIVING and being supported every step of the way.

I'm celebrating today.

in a quiet place in my heart for right now.

No balloons with $1M blown up and me swinging a new Chanel bag, no big parties, no crazy social media extravaganza in my community.

Just witnessing, feeling tremendously grateful, and writing this from my heart.

Because to be honest, I have loved myself and my work and my life long before this happened. I loved and accepted so many things about myself and the world long before this occurred…

…so it's truly a manifestation of my inner world, a reflection of that inner peace I cultivated during my years of spiritual awakening and in the tough times of this entrepreneurial path when I faced my darkest self and hardest emotions. 

Inner peace polished by the flames of doubt, fear, scarcity, and inadequacy.

So it's remarkable and touching to admire this milestone from that place. 

And I share this with you because I know dozens of you will see yourselves in my story and it will ignite something in you. 

You'll see yourself in me and you'll believe and you'll hang in there and you too can become a millionaire or anything you want in your life.

I will never stop being dedicated to the cause of nothing less than the liberation of humanity from an economic structure that suppressed the desires of so many souls for generations. 

Now we really have the potential to shift how we spend our time and energy and how we support and uplift each other through our work in the world.

I know this will be the first million of many. In dollars and souls touched. It's really just the same thing in this paradigm.

Thank you for celebrating with me. I'm so grateful for the journey.