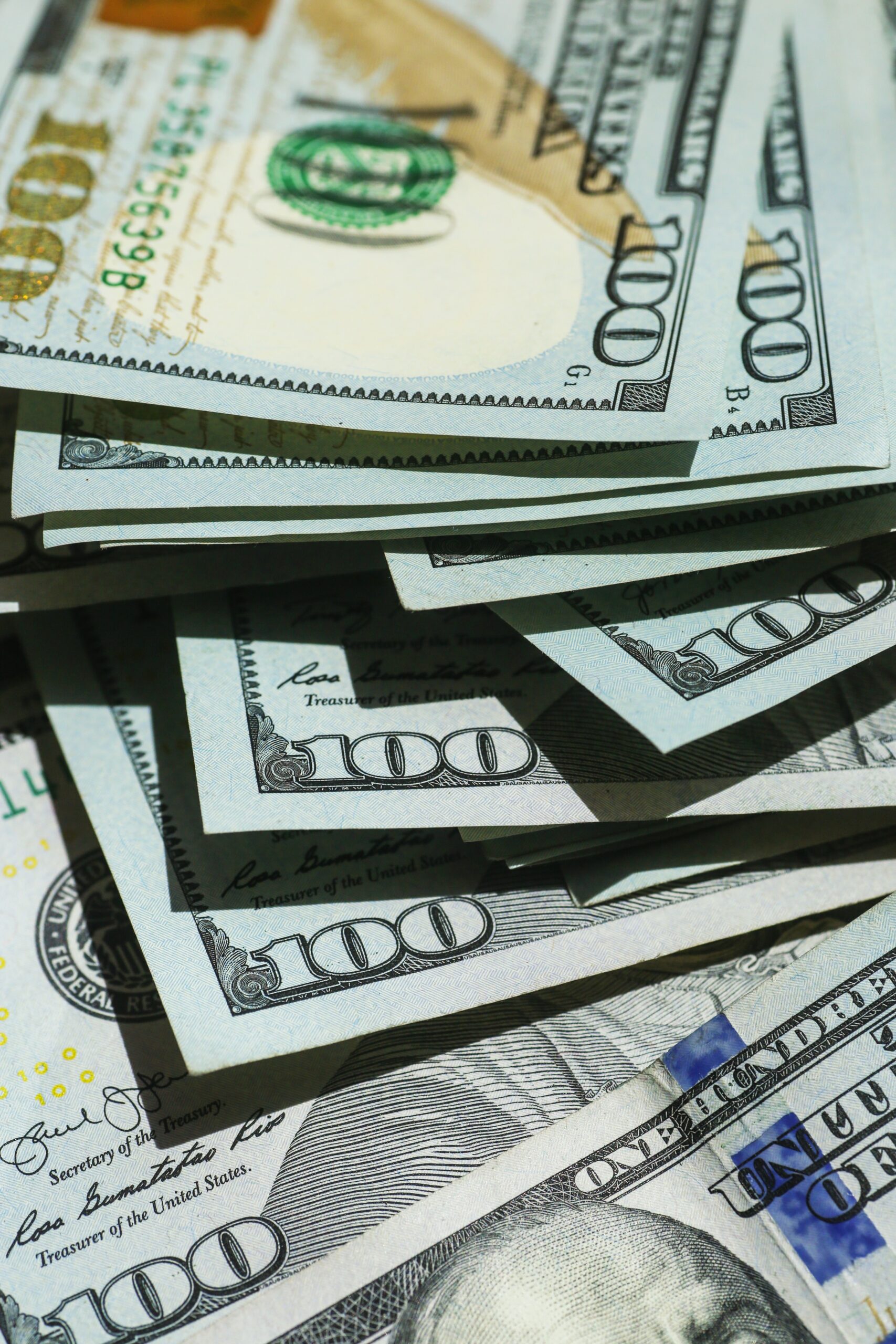 12 Jul

Starting at zero. My story of going from $0 to $1M and who I was before this.

This post is about starting at zero. If you like this, make sure to get in real-time touch with me over on my Facebook community, Soul-Level Shifts, where I do weekly free trainings on topics just like this one. You can also follow my life in Bali on Instagram @heyelainaray and DM me anytime to say hi! Btw every year I launch a business mastermind for entrepreneurs looking to grow to 6-figures and beyond, so stay tuned to find out when the next round launches. If you're interested in strategic 1-1 support, you can also apply for a 6-month mentorship. I would love to work with you now or in the future! Drop me a line if this blog helps you. ~ Elaina 

I bawled my eyes out. I almost lost one of the most important things in the world to me.

Let me tell you a story.

A few days ago a client asked me to say more about who I was and what things were like when I was just starting out in business and just a one woman show online. So here we go, you're going to see a big part of it right here.

A few months ago I was deep in launch mode and shit was hitting the fan.

My website somehow got hacked and was down right in the middle of when people were supposed to be using said website to pay us lots of money and hit our mastermind numbers.

In the swirl of the chaos and my masculine-energy objective focus, my CTO determined that the origin of all the trouble was my OLD retired website, Life Before 30, which was connected to Elaina Ray dot com in the backend of the hosting realms, was the one that got hacked and was essentially bleeding techy germs into my present day empire.

He asked me if I wanted to delete it, which would be the easiest way to remedy the whole thing and get our launch back up and running quickly.

In between calls with my other team members, content distribution approvals, early bird on-boarding, masterclass funnels, and the usual things going on, I said yes.

Fast forward a few months later and I'm sitting at dinner with Rene, talking about my past and where I come from in business.

I'm reminiscing about the days of my blog, where I faithfully posted an article every week for almost 5 YEARS.

Where I considered myself a WRITER first and pitched Fast Company for a *year* and got rejected at least 10 times before the editor finally published me.

And then seemed to suddenly think I was an outstanding writer and made me a regular contributor. (Not like these days where people pay $500 and get featured on some Yahoo News list of top 10 coaches…)

I even worked my way up to having a column on unconventional careers on Fortune. It was a dream. (You can search my real name Elaina Giolando and find all those articles.)

I poured my heart and soul into this blog, which I wrote on the side while being a project director for my last company, traveling across Africa & the Middle East and reminding everyone at home that they could in fact have their dream job. They could in fact have an extremely unconventional lifestyle and thrive.

I wrote it on the side while I traveled for a year and a half by myself through all of Asia, India, and Europe, my corporate savings dwindling.

I launched the "Mentorship" page in a desperate attempt to a) keep up with the fan mail that constantly asked me for career advice and b) to keep my lifestyle afloat and try to make some money.

Little by little, $100/hr clients came in.

I made my very first income as a coach in 2015 (yes, I'm an OG, so if I look like an overnight million-dollar success, I'M NOT. I made it here one $100 at a time).

Through this blog, I shared my photography from around the world. I shared my ideas on everything from health to love & relationships to career and travel.

I was the definition of not having a niche (which is why my niching course is so fucking good at helping my students nail theirs… I know what it's like to be wildly multidimensional).

As I was sharing just how important this website was to me to Rene over dinner, it struck me and I remembered.

I deleted it.

A hot searing pain shot into my heart and I felt it shatter into pieces.

I STUPIDLY FUCKING DELETED IT!

I felt completely devastated.

I was so devastated I couldn't let on. I froze. I was flooded, as my therapist Melissa would say. I didn't even cry. I just poked my potatoes and went silent. Rene didn't say a word either.

Then a few hours later, I'm sitting in bed and I still can't handle or make sense of what I did, I'm just so upset with myself.

So I go into Rene's room and start to cry — the last straw breaking my misery camel's back —  because it's 10pm and he's behind the computer and from the blue-ish glow on his face it looks like he's still working.

He holds me and I cry. 

("How pathetic is our existence with all this stupid technology?" or something like that must have whined out of my mouth.) Suddenly he says, let me show you something.

HERE IT IS FOLKS, THE CLIMAX OF THE STORY.

My brilliant man,

The man I love the most in the whole world,

A talented love & relationships coach,

And very much a nerd from his previous career of two decades in IT & cloud computing,

Has been behind his computer until 10pm… pulling cloud server records from my former hosting site for the last 3 hours, downloading them one single article and page at a time, and re-piecing my site back together.

As any true IT nerd knows, he tells me, nothing is deleted online.

The project wasn't finished yet, but he assured me with absolute certainty that my old site would be fully recovered and back online for posterity, the way I always intended and wanted, within a few days.

AND I BAWLED MY EYES OUT.

For literally hours.

Probably not the response my man was expecting, but like the true divine masculine does, he held me and witnessed me in this wild, all-consuming, deep AF heart opening catharsis.

My absolute shock, number one, was from the feeling of being loved so damn much.

I couldn't have even imagined someone doing something so thoughtful for me, ever.

Number two, was for the immense gratitude I felt for recovering this "business"/labor of love that I spent 5 YEARS on, that was my bridge into the online content creation world, that was my first baby steps into entrepreneurship.

Number three, was for the remembrance of just how much my soul needs to express. Just how much I have to write. Just how called I am to this work and have always been and always will be.

How I'll never shut up. I'll never stop posting, I'll never not write the books I'm meant to write.

THIS IS MY PASSION.

I cried my eyes out for all these reasons and so much unseen and unknown underneath it, naturally.

So something my partner just thought would be a nice little surprise provided to me with so much love and so much remembrance and so much gratitude that my nervous system literally couldn't handle it.

Yet this is what I know to be true:

If it feels too good to be true, I know it's what I deserve.

I know I deserve a man this good.

I know I deserve a business this good.

I know I deserve a talent & creative potential this good.

I know I deserve all the things I desire and more.

So do you.

We all damn do.

So this was a long-winded way of sharing that if you want to see my roots online, you can look at Life Before 30 here. 

And see who I was 

…long before the 6 figure months

…long before the flashy, beautifully branded website (thank you Carol)

…long before the 7 person team that supports me and my clients today

…long before running two world class masterminds

…long before elevating into 2021 being a $2M year, done and in the bag and no big deal anymore

I was a blogger.

A BLOGGER, Y'ALL!!

Just a girl traveling the world by the bootstraps of her savings.

Nervous to take her first clients for their $100/hr one hour one-off sessions as an OG coach before anybody was really doing this stuff.

Nervous to pitch Business Insider and contribute her articles and thoughts to way more people.

Zero audience.

Zero knowledge of marketing and sales.

Zero idea that this would turn into the multimillion dollar brand that it's fast becoming.

Zero idea I would ever hold so many people through transformations of their lives & businesses.

We all start at zero.

Zero followers.

Zero dollars.

Zero idea.

I took incremental steps every single day for 5 years with some wild flying blind crazy leaps every so often and I invested in myself, I invested in mentors, I learned new skills, I tried them out, I had launches flop and I just kept going.

And now I'm careening towards a future that's brighter than I ever imagined. Now I know I'm capable of more success and more love and more intimacy and more space-holding and more transformation than I ever saw coming.

Thank you, René Bos, for one of your many hundreds of thoughtful gestures that you do for me constantly with so much love and care and with such an energy of providing for me and my well-being. This one nearly tops them all.

I know I cried so much because I felt that having this website alive again would inspire so many people in my audience by showing them the roots of where this business began.

Because when you only see the flashy 2021 me and the huge launches and the professional content and all these client results, you don't get the full story.

This is me.

That Life Before 30 Elaina (when I wasn't Elaina Ray yet) is so wise, and so brave, and so inspiring.

I'm so glad she lives within me.

And I'm so glad this labor of live lives on in the little corner of the internet where me as an entrepreneur, who never thought she could run a business, was born.

PS Fun fact: my old website was developed by my old friend Mark while we both were living in Lagos, Nigeria and my web developers for the longest time were a wonderful team of Nigerians before I found Jesse in Bali who's my current CTO and has been in charge of all my tech for the last 3 years. I'm so grateful for the diversity of my life and background and I'm so grateful for so many people who have supported me along the way.